ELEMENTAL CHILD
THE WORDS AND MUSIC OF MARC BOLAN
2xLP SET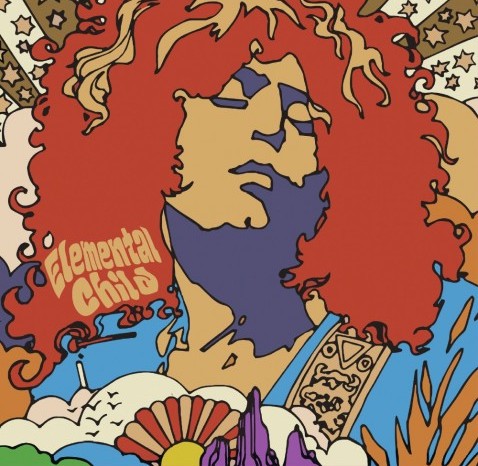 Mexican Dogs are delighted and honoured to be asked to be part of this project*. We laid down one of our favourite Marc Bolan tracks for this very worthy cause. 'Life's A Gas' was originally released in Sepember 1971 on the T.Rex album 'Electric Warrior'.
Pre sales are going live now. Shipping mid-may '23
Official Release date: 26th May 2023
Special price for pre orders only.
Sale price will revert to regular price £28.99 after ship out
** 400 on Orange Vinyl !!
*ALL proceeds from this album are going to the
'Marc Bolan School of Music & Film'

LIFE'S A GAS (T.REX COVER) - OFFICIAL VIDEO
'SHE CRIES BLUES' (SINGLE)
MEXICAN DOGS return with latest single: "She Cries Blues", a retro romp out now via Fretsore Records.
Cavorting their way through a thunderous blend of retro riffs, jovial drum beats and rip-roaring, live-ready vocals, "She Cries Blues" is a fuzzy glam-rock romp that touches on the past whilst barrelling hell for leather toward the future.
Play LOUD via the link

Reclaimed Radio- Laura Beth's Mixtape Show- #83- 09 March 2022 played 'She Cries Blues'
Check it out (at 17 mins in)… 🙂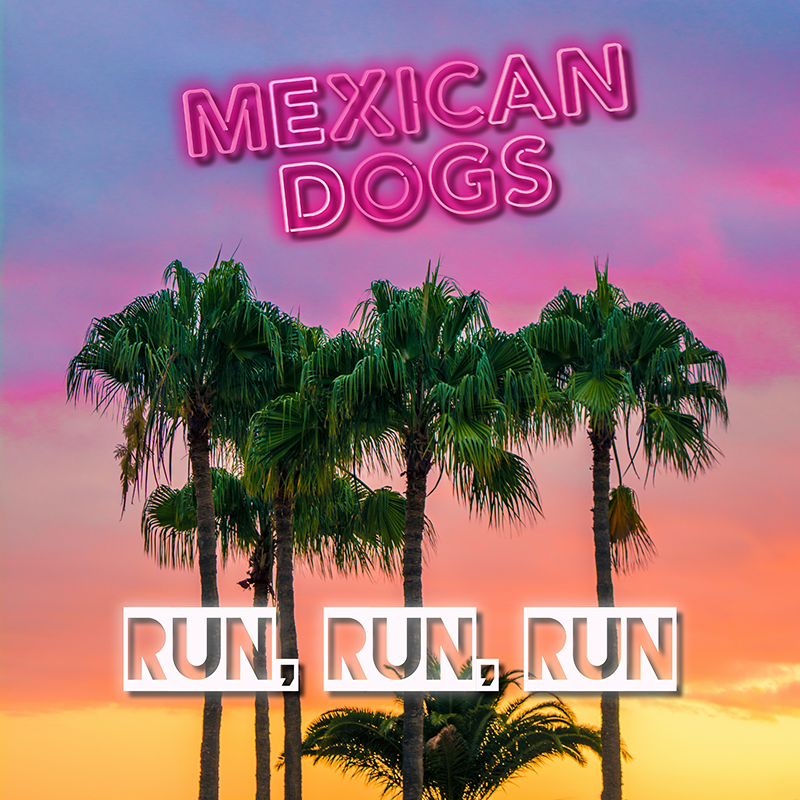 RUN, RUN, RUN (SINGLE)
Three Chancers from the banks of the River Mersey. Debut EP now available on Bandcamp. Play our new single "Run, Run, Run"
Who's ready for a rock'n'raucious 2022?
NEW YEAR, NEW GIGS, NEW MUSIC.
"Run, Run, Run" – Out Now!
Play now via the link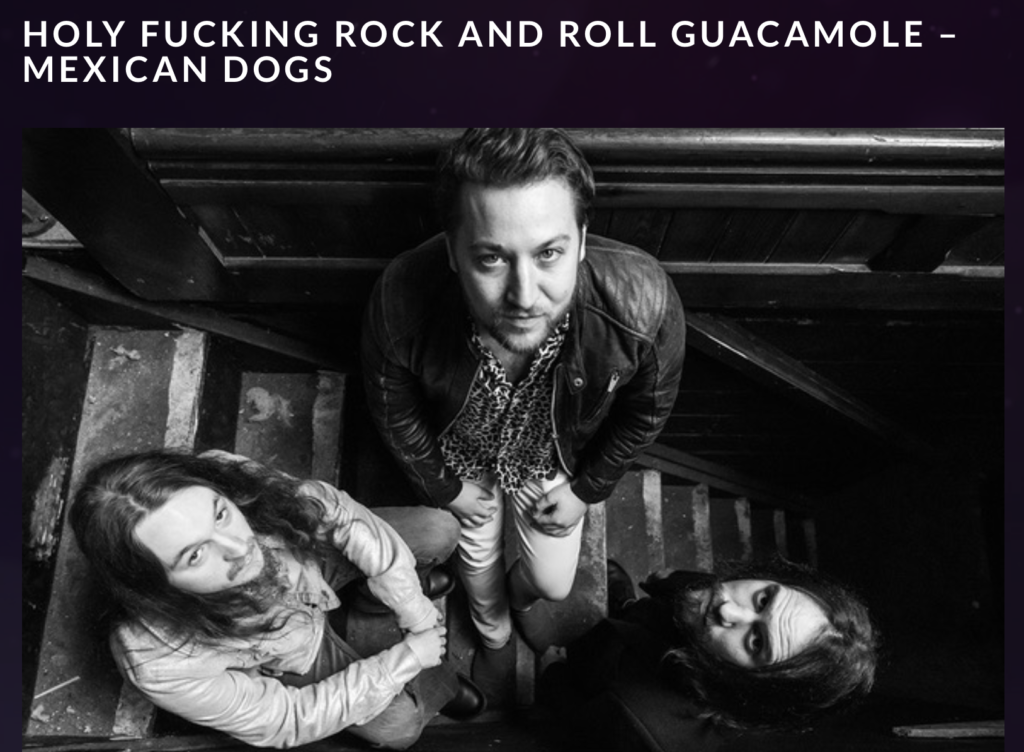 "HOLY FUCKING ROCK AND ROLL GUACAMOLE – MEXICAN DOGS"
A boss write up from 1st3 Magazine!
Check it out… 🙂
YOU AND I (SINGLE) - OFFICIAL VIDEO
YOU AND I (SINGLE)
Setting their best foot forward with an almighty debut effort – MEXICAN DOGS – are delighted to present: "You & I". A stridently confident first single, "You & I" bows down at the altar of rock titans past and present to conjure a record with stadium-sized ambitions and an electrifying energy. Concocting a bewitching brew of glam-infused blues-rock that deftly transcends age and experience, the band's immortal sound is one to behold and has even been hailed as "Cream-Rex" by some early supporters. With thundering riffs, skyscraping solos and an inherent swagger most bands would sell their souls for, on their first official single "You & I" Mexican Dogs dabble in the dark arts to create a record to get very excited about.
Speaking about the band's big intentions for "You & I", frontman Gaz Wilcox says:
"We had the idea of this song with a vision of it connecting with a big audience at shows, bringing people together. While a lot of our tracks have a faster/heavier approach, this one holds back on the pace that we think creates a groove that should transcend through all ages and music lovers."
Play whole track here…
THE BAND
With an earth-splitting live sound and uncompromising attitude resonant in early tracks like 'Run Run Run', Fretsore were suitably impressed to sign the young trio of the trio of Gaz Wilcox (ex-Bribes), Carl Rooney and Sonny Winder-Rodgers over the summer of 2021. A band who tap into the seminal sounds of T-Rex or Led Zep and re-route them via the high octane thrills of modern day titans like The Black Keys or Royal Blood, Mexican Dogs balance rock classic and contemporary on an exhilarating knife-edge.
Fronted by ex-Bribes man Gaz Wilcox, the Dogs' vocalist and axeman has been playing guitar of a fine pedigree since the age of 9. Cutting his teeth at live shows only a year later (including a Beatles charity show at the Empire Theatre), the singer has honed his talent at all of the finest live haunts in his native Liverpool and beyond, performing in a string of bands including Eutopia, The Verdict (who won the UK Battle of the Bands, played a gig in The Houses of Parliament and also played in New York with The Enemy and Reverend and the Makers), and later Bribes.
Earning a formidable live rep with major gigs at the Liverpool O2 in support of Electric Six and at Sound City, the band earned multiple plays on BBC Introducing before going their separate ways due to creative differences. Rekindling his passion for music following a year away, Wilcox formed Mexican Dogs upon meeting drummer Carl Rooney (who has toured with greats like Echo & The Bunnymen, Iggy Pop, The Hives, and also performed at Glastonbury) and young bassist Sonny Winder-Rodgers (who's dad is the guitar tech for one Noel Gallagher).
Feeling enlivened by their "happy-go-lucky vibe", skill and enthusiasm, the trio found an instant connection. Creating music quickly and with ease, they began hatching plans for the bold, noisy future together. Only six months after their formation they were signed to Fretsore, and the rest as they say, is history. Underlining their grand ambitions under what looks set to be winning new partnership, Gaz Wilcox says: "We wanna show the world what we are about… Long may this story continue."
Contact Mexican Dogs on WhatsApp here…
Drop us a line..
Run, Run, Run" – Out 21st January